New Member
Registered User
Hi everyone, we're very honoured to be a sponsor of this fantastic forum.
For those that don't know us yet, we're a new photo-chemicals company based in London, UK. We are focused on bringing new and unique film developers to the commercial market that have minimal impact on the environment while maintaining high quality results when you are making your images.
All our products, whether formulated by us or our partners, will be ones formulated in the 21st century. Our first product is DeFehr's 510 Pyro which has become rapidly very popular in the UK since release - we currently supply labs, fine artists, professionals, hobbyists and Ilford Master Printers themselves with this film developer. We'll make separate threads dedicated to 510 Pyro and our upcoming future products.
Our website is:
We focus on pushing the boundaries of black and white photochemistry technology to new heights of innovation and to make it more environmentally friendly. We are the manufacturer of 510 Pyro.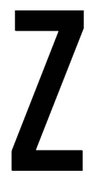 zoneimaging-photochemicals.co.uk
For those on social media, our Instagram is @zoneimaginglab